The Vowelles are vocalists who perform with Johnny Consonanti and Martha Reader. They often accompany Reader in Motown-style harmonies as part of a group, Martha Reader and the Vowelles (playing on the Motown group Martha Reeves and the Vandellas).
Martha Reader and the Vowelles usually perform the vowel sound out of the middle of a monosyllabic word, singing it to a tune similar to Martha and the Vandellas' 1963 hit "Heatwave," accompanied by saxophone. In Season 1, they performed short words with Johnny Consonanti singing the consonants and them the vowels.
Season 1
Edit
Season 2
Edit
meat
pail
paint
pan
fast
flag
hat
hoop
boot
dress
feet
web
vest
brick
ring
pig
kite
light
bug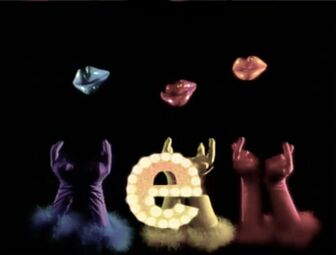 Community content is available under
CC-BY-SA
unless otherwise noted.