Season 4 of Between the Lions premiered on September 15, 2003, and ended on September 19, 2003.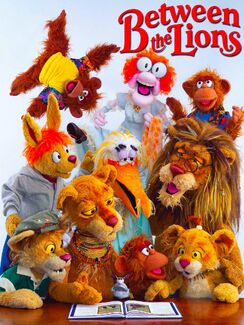 Pam Arciero
Heather Asch
Jennifer Barnhart
Jim Kroupa
Tim Lagasse
Peter Linz
Jim Napolitano
Matt Vogel
During the season, the letters I and U are absent.
This is the 2nd appearance of the R-controlled A, which is returned since episode 5.
This is the last appearance of the two short vowels "a" and "e".
This is the last appearance of "oa"
The word families are "ack", "ad", "ake", "ale", "ame", "ant", "ape", "ar", "ark", "arn", "ase", "ay", "ed", "ep", "et", "oak", "oast", and "oat".
Community content is available under
CC-BY-SA
unless otherwise noted.