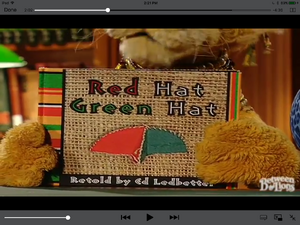 Red Hat, Green Hat
is an African tale retold by Ed Ledbetter.
Leona found this book and made herself a hat one side is red, and the other is green. Lionel read this book.
Cleo reads the book to Leona to show her things aren't always as they seem, after asking her to lift a gigantic bag.