Bear Snores On/Night in the Country is the 93rd episode of Between the Lions.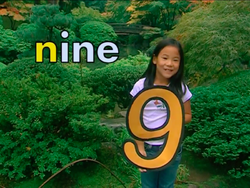 Bear Snores On
Edit
Cleo interviews the titular bear from the book Bear Snores On. Afterwards, she reads the book, where some animals have a party and interrupt the bear's slumber.
Night in the Country
Edit
Click reads a book about what happens in the countryside at nighttime.
Known Segments
Edit
Bear Snores On
Edit
Night in the Country
Edit
There is no existing footage of this episode, the descriptions listed on this page came from Wikipedia, and the segments came from PBS Learning Media.
Click: Command 'Go to Your Hammocks.' (Lionel and Leona pretend to sleepwalk to their hammocks.) I am good. That's what I'm talking about. Ha ha ha.
Click: Search and replace 'babysitter.' I am the 'staying-with-youer' and it's time to go to sleep.
Cleo: (in the style of a news reporter) Hi, I'm Cleo Lion, in a picture book, up close and personal with the main character.
Episode Order
Edit
Previous Episode: Episode 92: Spicy Hot Colors/Yesterday I Had the Blues
Next Episode: Episode 94: How to Be a Good Dog/Not Afraid of Dogs
Community content is available under
CC-BY-SA
unless otherwise noted.