Pebble Trouble is the 41st episode of Between the Lions.
Lionel and the gang try to make Leona come out under the picnic table, and she won't, however, they read a book called "Sylvester and the Magic Pebble" about a donkey named Sylvester wishes he was a rock and would never come out.
Segments
Edit
Martha Reader and The Vowelles : web
Letter Bugs: web, wet, bet, best
Replaced Words Song: quest, test, best
Gawain's Word : dress
What's Your Name? : short e (Season 2 version)
Fred Says: elephant
If You Can Read : en
Tiger Words : tent [not tint]
Microbes: ten, ent, bent, bet, beg, egg
The Lone Rearranger Rewrites Again : Remember To Milk The Cow And Take The Eggs From The Chicken
14 Karat Soul : short e (deh deh deh deh)
Announcer Bunny : Fred Newman's Elephant Impersonation Walking Past the Hat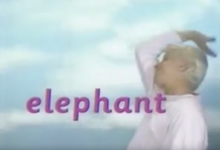 Watch Episode
Edit
Community content is available under
CC-BY-SA
unless otherwise noted.