Faith Prince gets a sausage on her nose which Walter Bobbie wishes she had on it.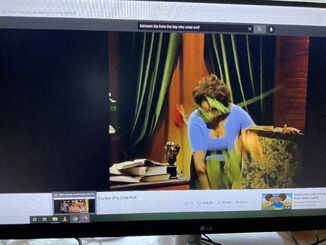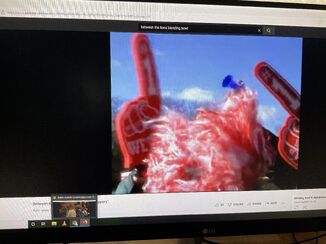 Martha Reader and The Vowelles: dish (EKA: Something Fishy)
Fred Says: fish (EKA: Something Fishy)
Cartoon: Replaced Letter Songs: Tish, dish, wish, fish (EKA: Lionel's Great Escape Trick)
Colored Patterns: fish, fib, rib, rub, tub, stub, stuff
Colored Patterns (again): stuff, stiff, stick, sick, slip
Gawain's Word: slip (EKA: To the Ship! To the Ship!)
Word Stage: slip, tip, tin, in
Ms. Denice Graves: in
Sky Words: in, win, wish
Colored Pattern (yet again): wish, sh
Cleo sings Shush (EKA: To the Ship! To the Ship!)
One of the videos is titled "Frith of Dreams", which is most likely a reference to Michael K. Frith.
With the late Lisa Simon directing this episode, she is also listed in the credits of the "Sausage Nose" video as the director of that video.
Community content is available under
CC-BY-SA
unless otherwise noted.