The lions try to make Click laugh, but they made her cry instead until she swallows a fly.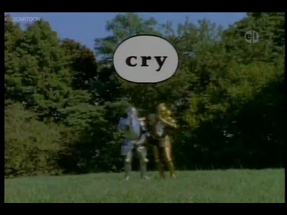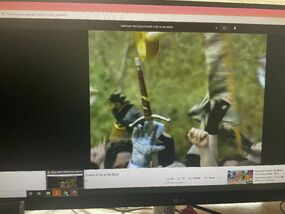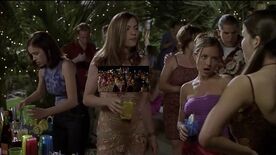 The Vowelles: my
Fred Says: fry
Stage Words: fry, fly, sly, shy
Arty Smartypants: my, shy, fly, butterfly, cry
Denice Graves: butterfly
Sloppy Pop sings Sometimes y (Sloppy Pop Song)
Sky Words: fly, flying
Chicken Jane And The Big Flying Duck (EKA:Episode 09: Fuzzy Wuzzy, Wuzzy?)
The Vowelles: (again) cry
Gawain's Word: cry
Dr. Nitwhite and Watson: fly, my, why, cry, try
Fred Says (again): fly
B.B. King of the Beasts sings Troubled by the Letter y
Robots: fly, sly, shy, why
Who's Here (EKA:Episode 06: The Hopping Hen)
Letter Bugs: when, hen, ten
Heath the Thesaurus sings Ten Small Words
Unlike the other word morph segments, the letter bugs segments features words that end with "en" instead of words that end with the letter Y. 
This is the only episode that focuses on the sometimes vowel y.
Also the only episode with y being the focused vowel in the vowelles segment.
Community content is available under
CC-BY-SA
unless otherwise noted.