Leona is waiting for the meteor shower.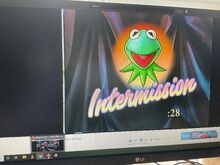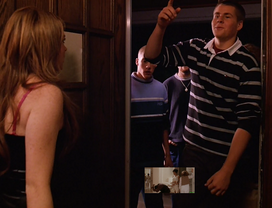 Fonix: The a-r Song
Fred Says: bark
Letter Bugs: bark, ark, art
Arty Smartypants: art, smart, smarter, smartest
The Adventures of Cliff Hanger: Cliff Hanger and the Wish Upon a Star for Adventure 2612
Sea Words: star, start, part, park, shark
Fred Says (again): shark
Gawain's Word: shark 
Sea Words (again): shark, park, part, pat, fat, fight, night
The Monkey Pop Up Theatre: "There is no need to light a night light"
Sky Words: night, fight, fat, cat
Fun with Chicken Jane: Chicken Jane and the Fat Cat
Space Words: cat, pat, part, park, shark
Sam Spud: Raw Hamburger [not Raw Humbarger]
Denice Graves: the
Cleo: Lionel?
Lionel: Hmm?
Cleo: Are you ready to not go to bed tonight?
Lionel: Yes, mom!
Cleo: Good. Be sure your sister's ready to not go to bed, too.
Lionel: Okay, mom! (grunts) Leona?
This is the first episode, since in which Martha Reader and The Vowelles have not been shown.
This is the only episode when the gray cursor hand didn't pull out a target vowel sound, it just pointed at the word star to look at the "ar" ending instead.
The camera guy's hand can be seen in the second Fred Says segment.
This is the only episode in which the patrons aren't around.
Community content is available under
CC-BY-SA
unless otherwise noted.